See what students had to say after taking
See what students had to say after taking
our most recent Practical Japanese Conversation course!
Practical Japanese Convo
Professional foreigner Bill Reilly and actual Japanese native Elina Wada guide you through anime episodes while picking up different grammar points and phrases for practical application and roleplays in class.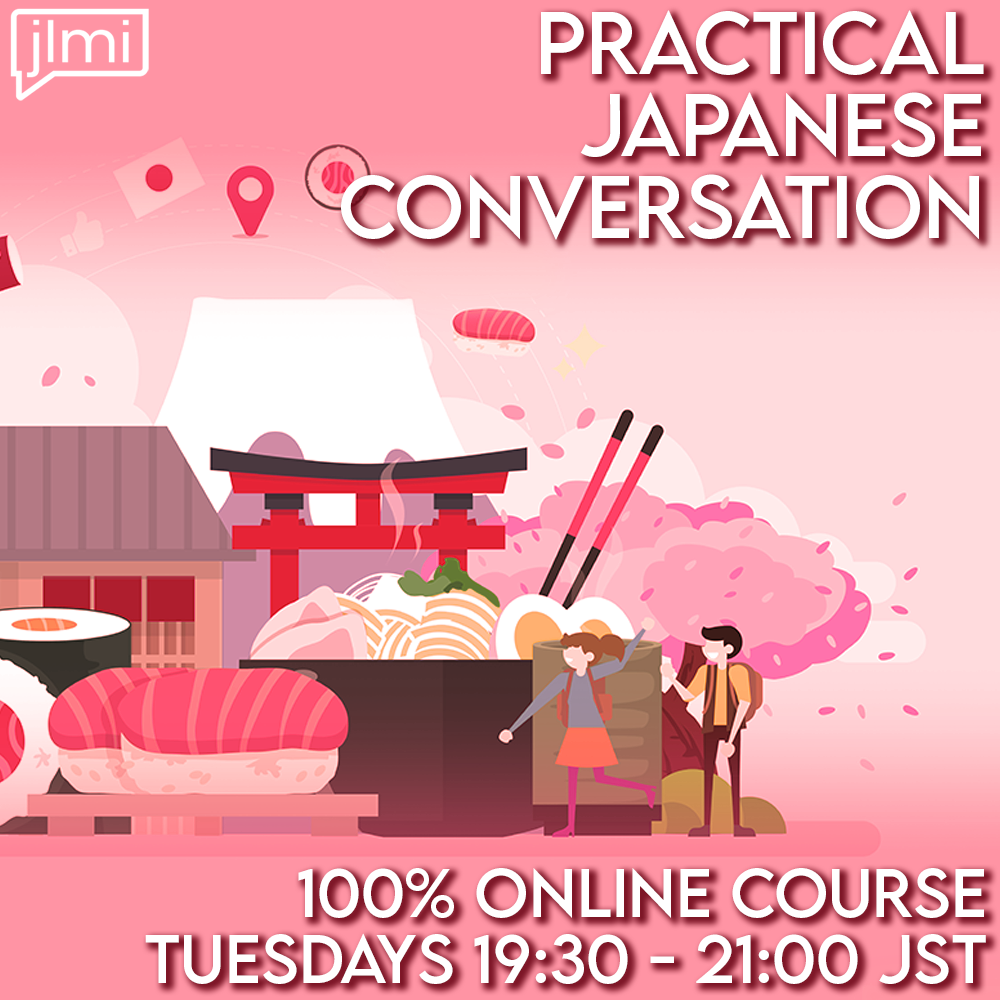 INTERMEDIATE COURSE
Dates: 3/7 3/14 3/28 4/4   4/11
TUE 19:30 – 21:00 JST
5 Classes Total
7.5 Interactive Hours 
No Homework / Fully Conversational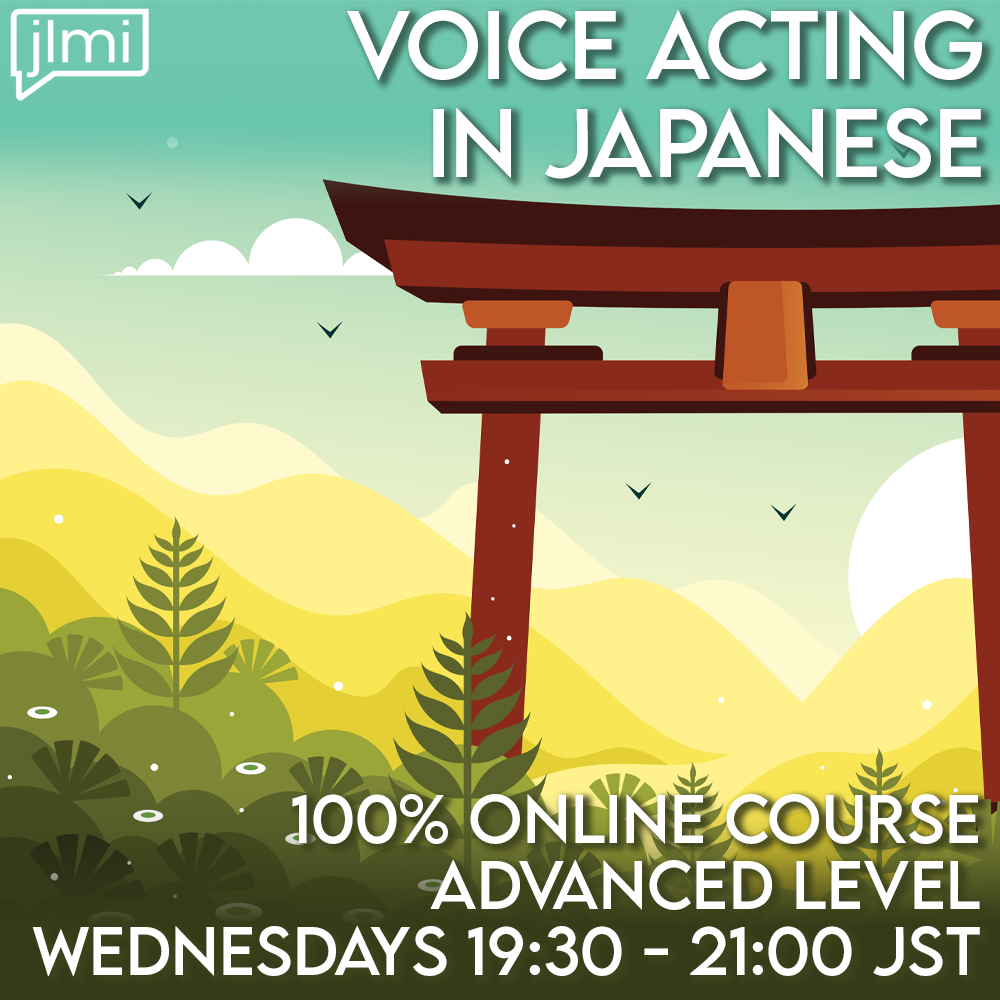 ADVANCED COURSE
Dates: 4/12 4/19 4/26 5/10 5/17
WED 19:30 – 21:00 JST
5 Classes Total
7.5 Interactive Hours
Weekly Assignments / Roleplays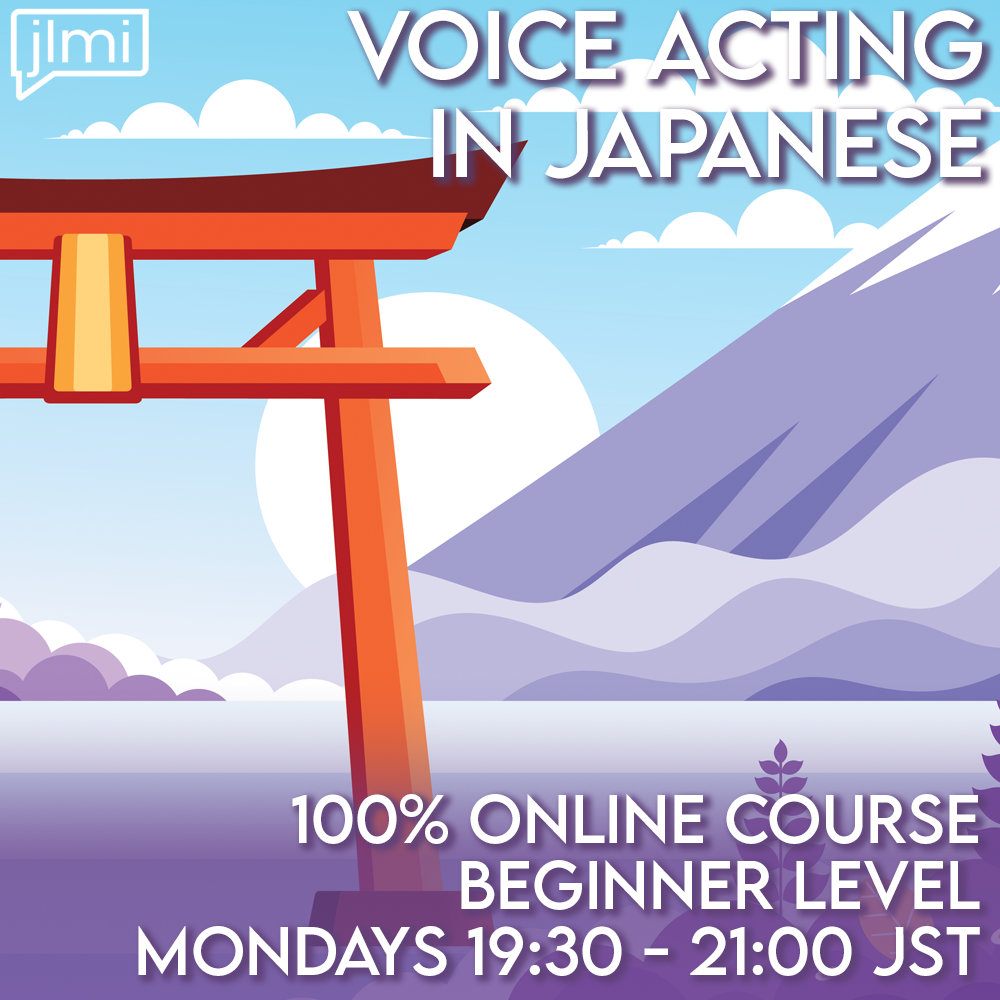 BEGINNER COURSE
Dates: 4/10 4/17 4/24 5/8 5/15
MON 19:30 – 21:00 JST
5 Classes Total
7.5 Interactive Hours
Weekly Assignments / Roleplays
OMG Are we famous?
JLMI's feature on "Japan Today" !
I'm going to say something controversial yet brave; I hate anime.
"But you live in Japan!"
"But it's so cute!"
"But the music is amazing!"
…But I don't speak Japanese. At least I didn't speak well enough before taking an online course last year with JLMI, the Japanese Language Media Institute. The course in question, Practical Japanese Conversation – Anime, was introduced to me by a friend who'd taken it the year before. And this friend is a total otaku. She loves cosplay, shops in Harajuku, not even going to mention her TikTok content…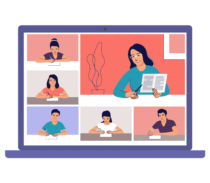 Interactive Practice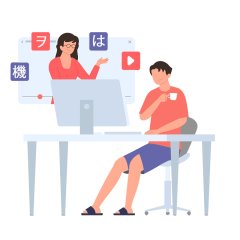 100% Online Courses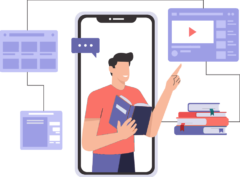 Media-Based Content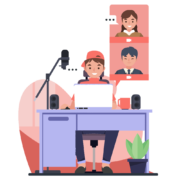 Practical Skills
The goal is not to become a perfect, near-native speaker, but an able, independent and well-rounded participant in Japanese culture. Our content is fresh, modern and based on current media and actual life experience in Japan.
What actually happens in each class?
Beginner courses consist of five 90min. classes that take place once a week. Each class has a similar flow, but the content builds from the previous week and increases in difficulty each week 🙂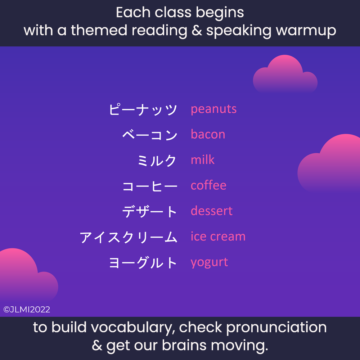 Part 1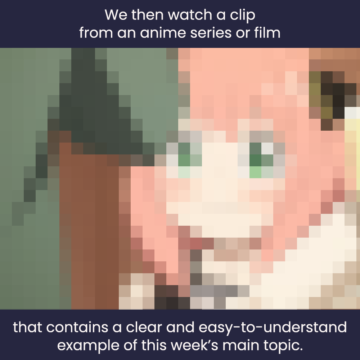 Part 2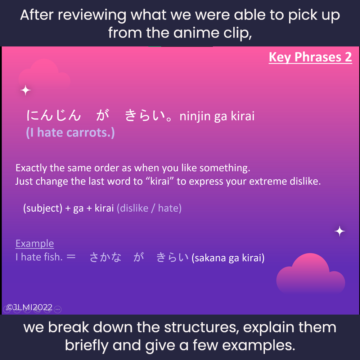 Part 3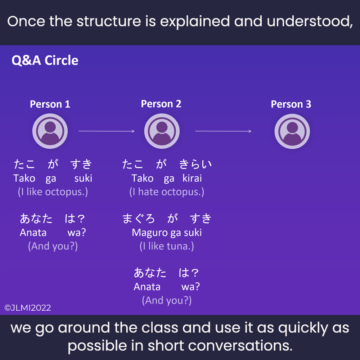 Part 4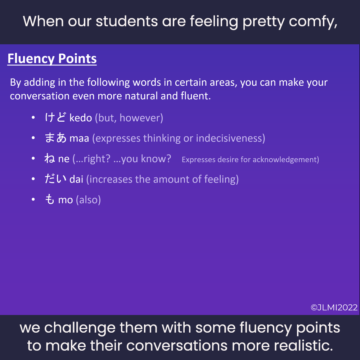 Part 5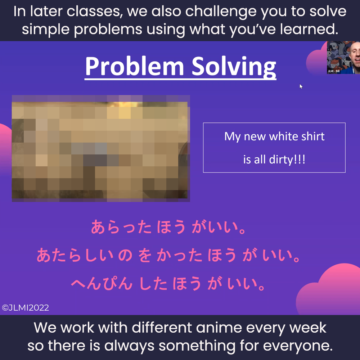 Part 6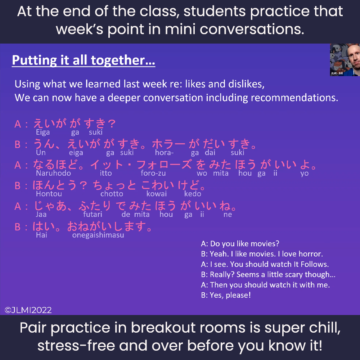 Part 7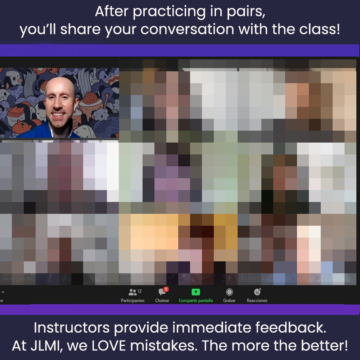 Part 8
Dive deep into nuance and subtext. Learn how to become a better blogger. Improve your ability to pick up on subtle cultural cues in newspapers. You can even get started on becoming a visualmedia translator.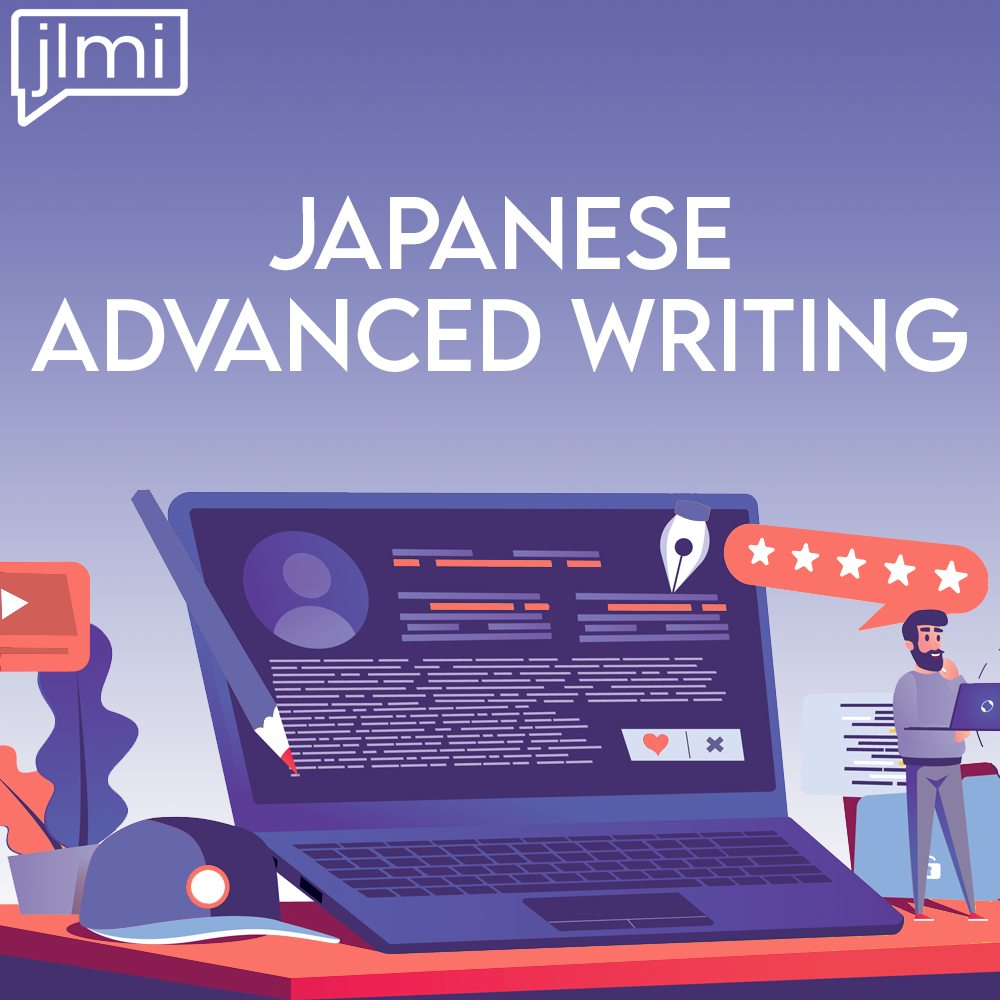 Classes Starting Winter 2023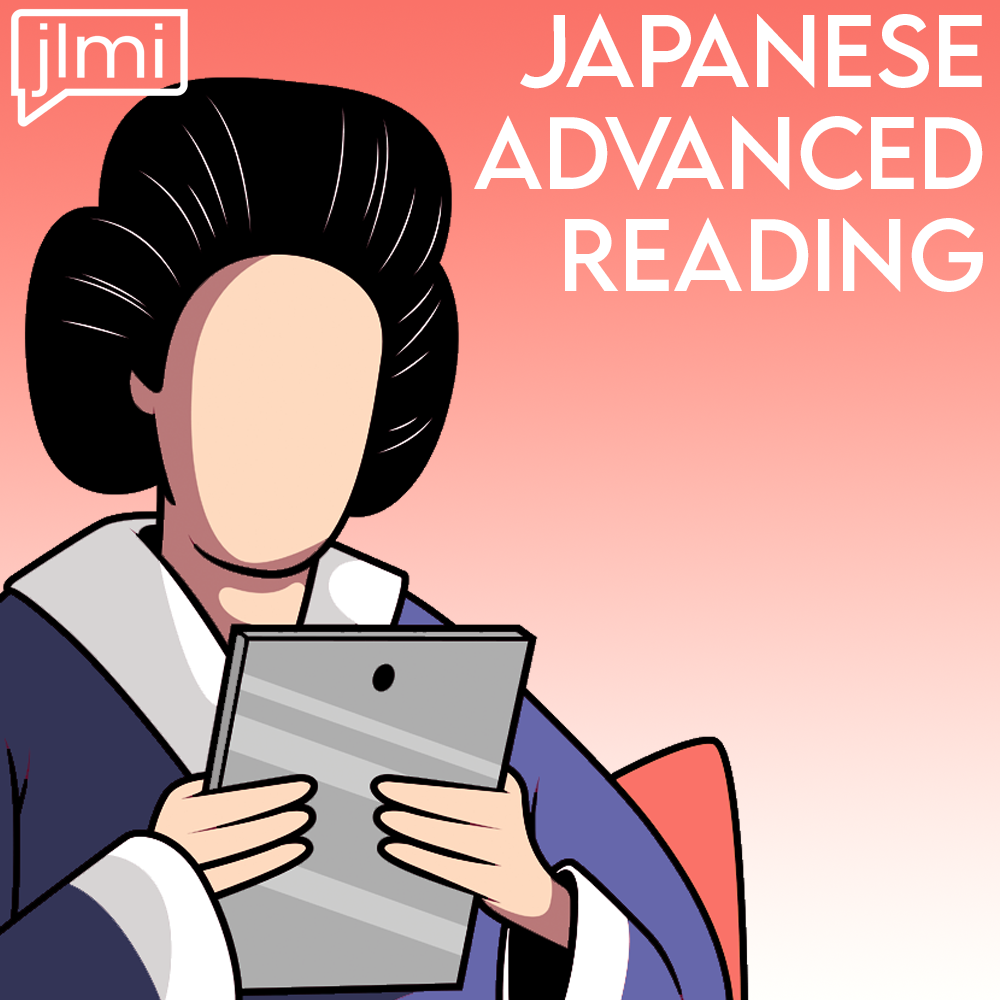 Classes Starting Winter 2023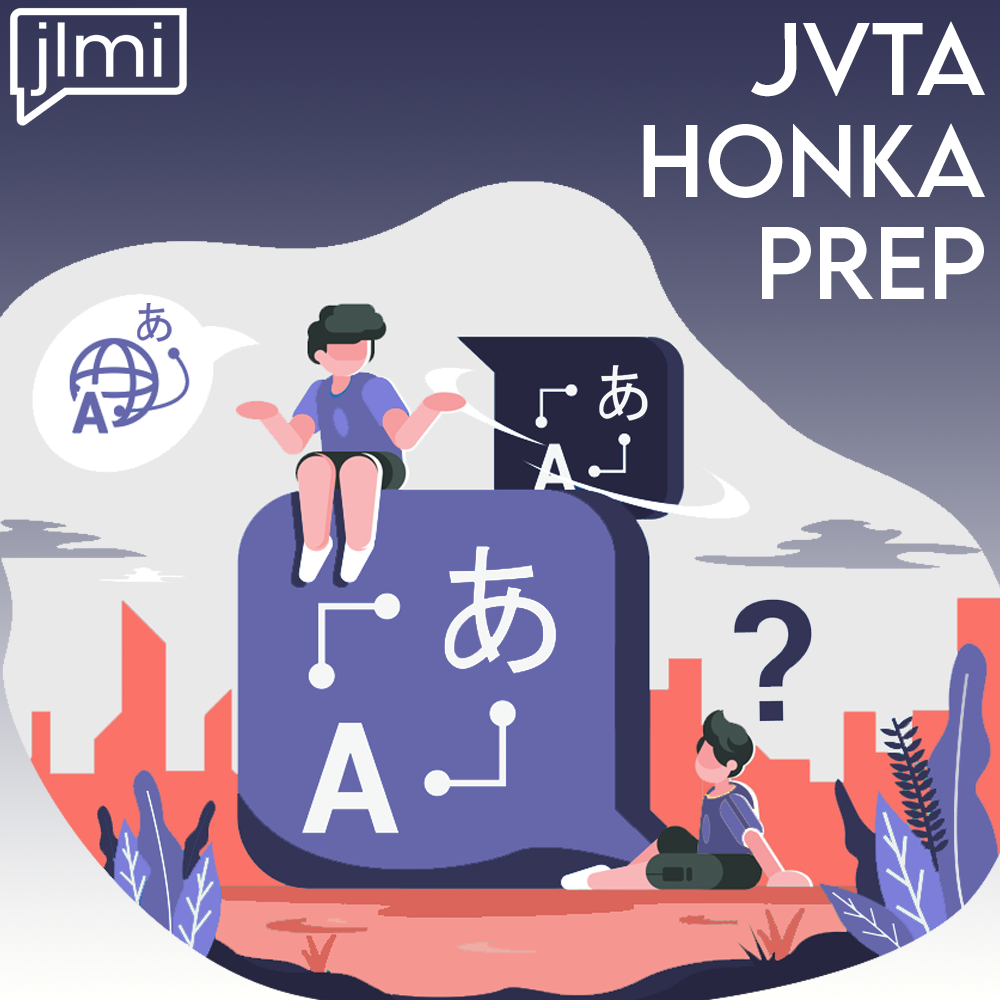 Classes Starting Winter 2023

"I liked learning natural responses and intonation for casual conversation. That's something that's always made me nervous to speak in public."

"I really enjoyed the friendly atmosphere and didn't feel afraid to ask questions. There was an open peer-learning vibe that I really appreciated."

"Everyone at JLMI is extremely friendly, and this is a great blend of pop content and fun language learning. You don't need to be big anime fan to participate."

"Everyone would like these classes, even if you're not so interested in anime, and are simply traveling throughout Japan, this would be a fun class for them."
JLMI is run by Japan Visualmedia Translation Academy. For over two decades, JVTA has been at the forefront of the visual media translation industry, producing subtitles in various languages, along with closed captions and audio description for the visually and hearing-impaired. Over the years, we have expanded our areas of expertise beyond translation and now provide a variety of services with a global touch that involve video creation, language learning, PR, education and much more.