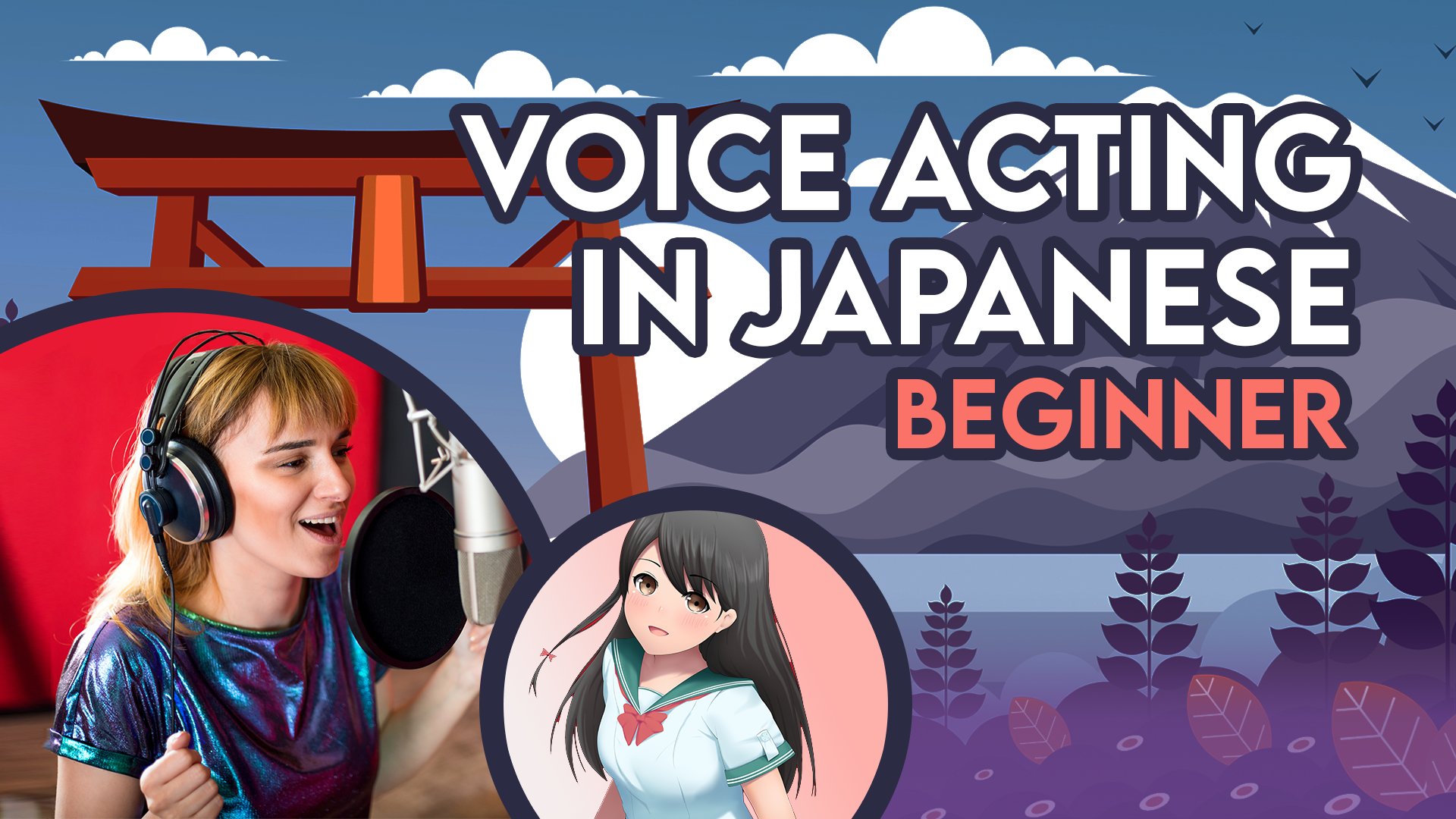 Course Description
This 5-part interactive online course takes students through everything they will need to know about the voice acting industry in Japan.
Whether you are a beginner interested in peeking behind the curtain of your favorite anime character or a seasoned performer looking to branch out in a new direction, this course will definitely get you ready for what will be asked of you as a freelance Japanese voice actor.
Both classes (beginner and advanced) will cover the same basic concepts. However, the beginner class will be taught in English with simplified scripts and assignments while the advanced course will be taught in Japanese with scripts and assignments that more accurately reflect the industry standard expected of a working voice actor.
Fun, casual, informative, educational and most of all, very practical. Sign up soon as space is limited!
Course Goals
Your instructor, Jenya, will guide you through all sorts of different activities, discussions and assignments that will prepare you for work as a freelance voice actor in Japan.  Upon completion of this course, you will be better versed and have experience in the following: 
Warming up for voice performance.
Preparing for voice-related auditions and performances.
Script and dialog analysis.
Character creation.
Narration and dubbing projects.
Announcer and radio personality projects.
Incidental tasks and responsibilities of a freelancer.
What is "Beginner" level?
This beginner course has been crafted with complete beginners in mind. All instruction will take place in English. All materials used in the class are fully multilingual with native Japanese, Romaji and English wording and  translations. Performance scripts have been shortened and simplified so that all students can participate in a stress-free environment.
In terms of the Japanese Language Proficiency Test, this course is most appropriate for students at the N5 and N4 levels.
Additional Info
All JLMI courses take place 100% online. In order to attend a class, you will need a device with internet connectivity. Smartphones and tablets are perfectly fine, but in order to interact more easily with media content, chat features and digital handouts, we recommend a computer.
JLMI cannot issue any refunds once a course has begun. Please carefully confirm the times and dates for each class before signing up. All times and dates are listed in JST. 
For the security and privacy of all persons involved, course recordings will not be available to anyone under any circumstances. We offer real-time interactive lessons, not to be mistaken with on-demand content. Thank you for your understanding.
*Please note that there is no class on Monday May 1st in observance of the Golden Week holiday in Japan.
Course Instructors
Born in Novosibirsk, Russia, Jenya is a professional voice actress, singer, and radio personality based in Japan. She has covered over 100 anime songs online since starting in 2002. She moved to Japan in 2005 with the dream of becoming a voice actress.
She made her debut voicing an operator in the NERV Betania base in Evangelion: 2.0 You Can (Not) Advance (ヱヴァンゲリヲン新劇場版: 破). She translated Russian and provided linguistic coaching as well. She voiced the role of Viola in Last Exile – Fam, the Silver Wing and had a major role as Klara in three Girls und Panzer (ガールズ&パンツァー 劇場版) films.
In 2022, she voiced her first main role as Zoya in Akiba Maid War (アキバ冥途戦争), in which she also sang the opening theme.
In addition to anime, she has appeared in educational programs and variety shows on Japanese television and is active as a singer.
Originally from the US, Bill moved to Osaka in 2007 with zero Japanese knowledge whatsoever. Thanks to that experience of studying to survive and practicing with the super slangy dialect of the Kansai region, Bill has a unique grasp of the language that has opened so many different doors for him from voice acting jobs to hosting live events, from performing for Japanese comedy audiences to officiating weddings. He believes that the goal of language learning is not to be fluent and pass for native but to be comfortable enough to share ideas with native speakers and use language as the tool it is to accomplish one's goals.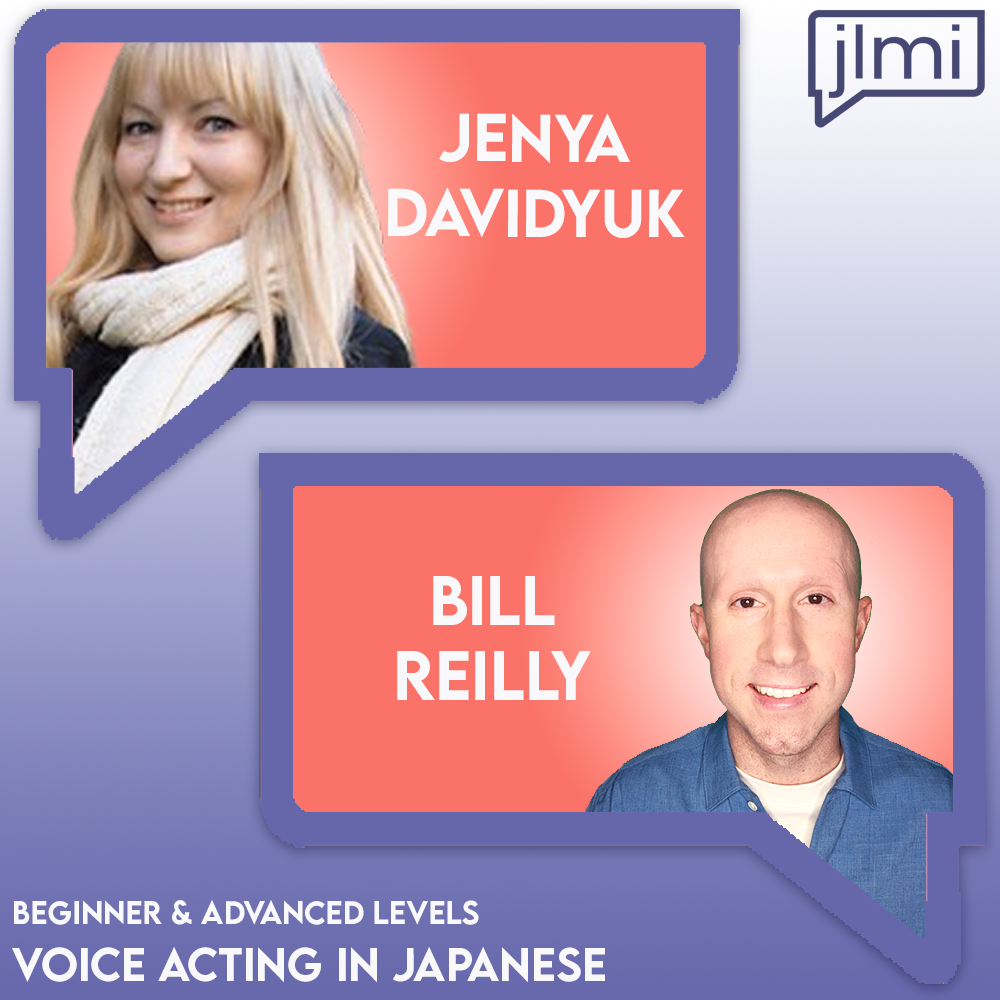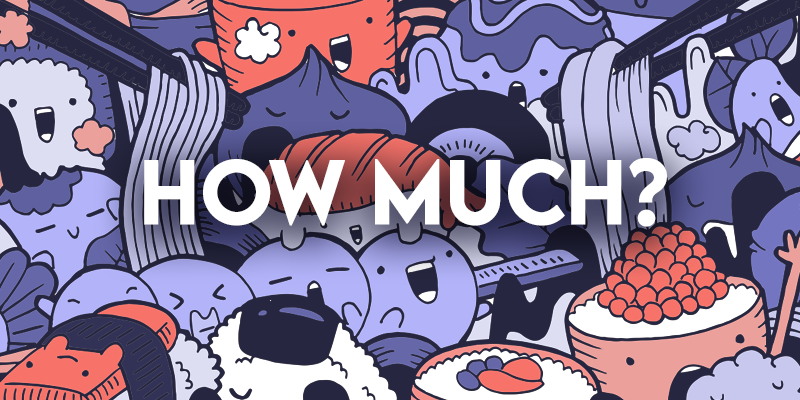 Course Tuition
Practical Japanese Conversation – ANIME
For Domestic Students Living in Japan – 12,100 JPY*
For International Students Living Abroad – 11,000 JPY
*includes consumption tax required by Japanese law