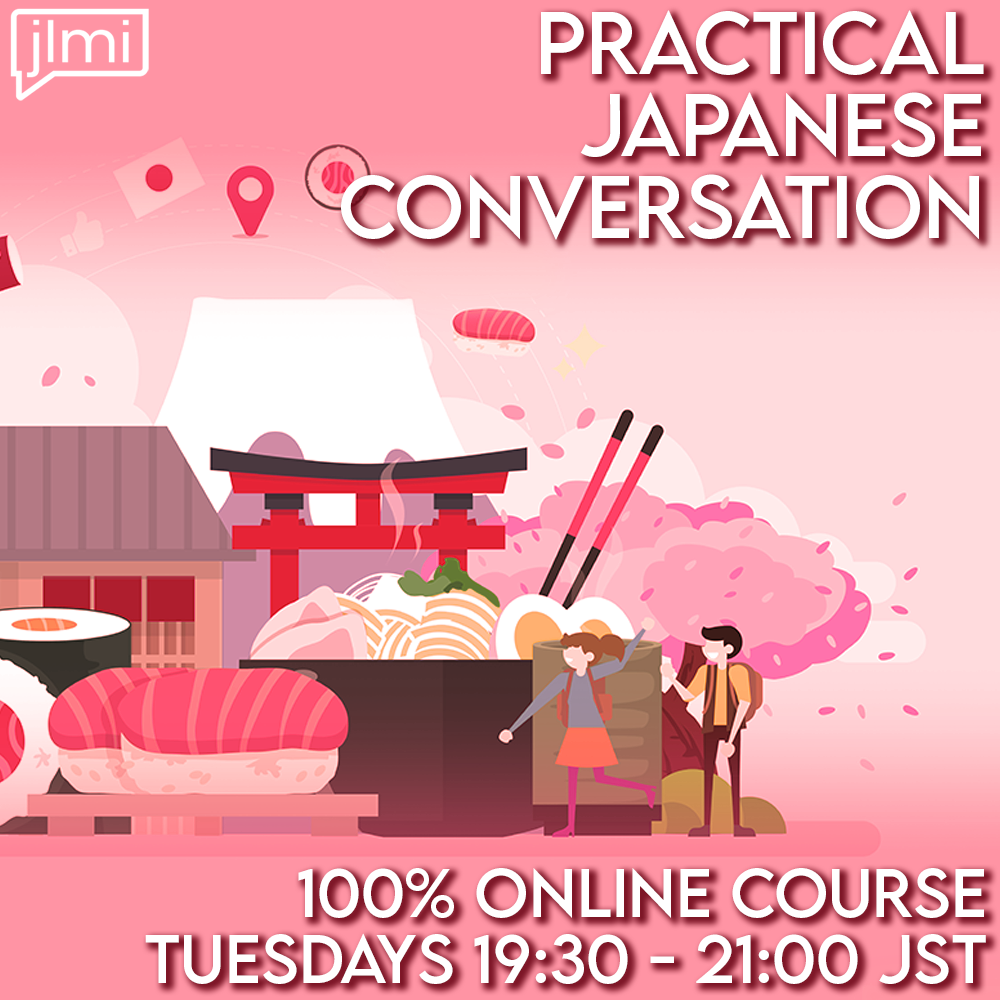 Course Description
Perfect for beginning Japanese speakers at the JLPT N4-N3 level.
This course uses scenes and dialog from anime currently streaming online internationally. Taught in English with audiovisual content and PDFs for review after class.
We focus strongly on verbal communication skills (speaking / listening) and how anime speech can be realistically applied to everyday situations in life.
Each session culminates in conversation practice, a roleplay presentation and immediate feedback from native and non-native speakers.
Course Goals
This course will take you through different social situations and show you how to navigate them casually, clearly and hopefully, successfully.
After taking this class, you will be able to do the following:
speak in compound sentences
react appropriately
discuss and gauge your own abilities
ask simple questions to others in a casual way
compare both concrete things and abstract ideas
set up dates and gatherings
make clear volitional statements
Additional Info
All JLMI courses take place 100% online. In order to attend a class, you will need a device with internet connectivity. Smartphones and tablets are perfectly fine, but in order to interact more easily with media content, chat features and digital handouts, we recommend a computer.
JLMI cannot issue any refunds once a course has begun. Please carefully confirm the times and dates for each class before signing up. All times and dates are listed in JST. 
For the security and privacy of all persons involved, course recordings will not be available to anyone under any circumstances. We offer real-time interactive lessons, not to be mistaken with on-demand content. Thank you for your understanding.
*Please note that there is no class on Tuesday March 21st.
Course Instructors
Elina is a graduate of JVTA, school staff at JVTA and a freelance translator. Born in the US, even though Elina is Japanese herself, she studied the Japanese language like any other international student. Her background and her love of anime will help guide you through the intricacies of the language.
Originally from the US, Bill moved to Osaka in 2007 with zero Japanese knowledge whatsoever. Thanks to that experience of studying to survive and practicing with the super slangy dialect of the Kansai region, Bill has a unique grasp of the language that has opened so many different doors for him from voice acting jobs to hosting live events, from performing for Japanese comedy audiences to officiating weddings. He believes that the goal of language learning is not to be fluent and pass for native but to be comfortable enough to share ideas with native speakers and use language as the tool it is to accomplish one's goals.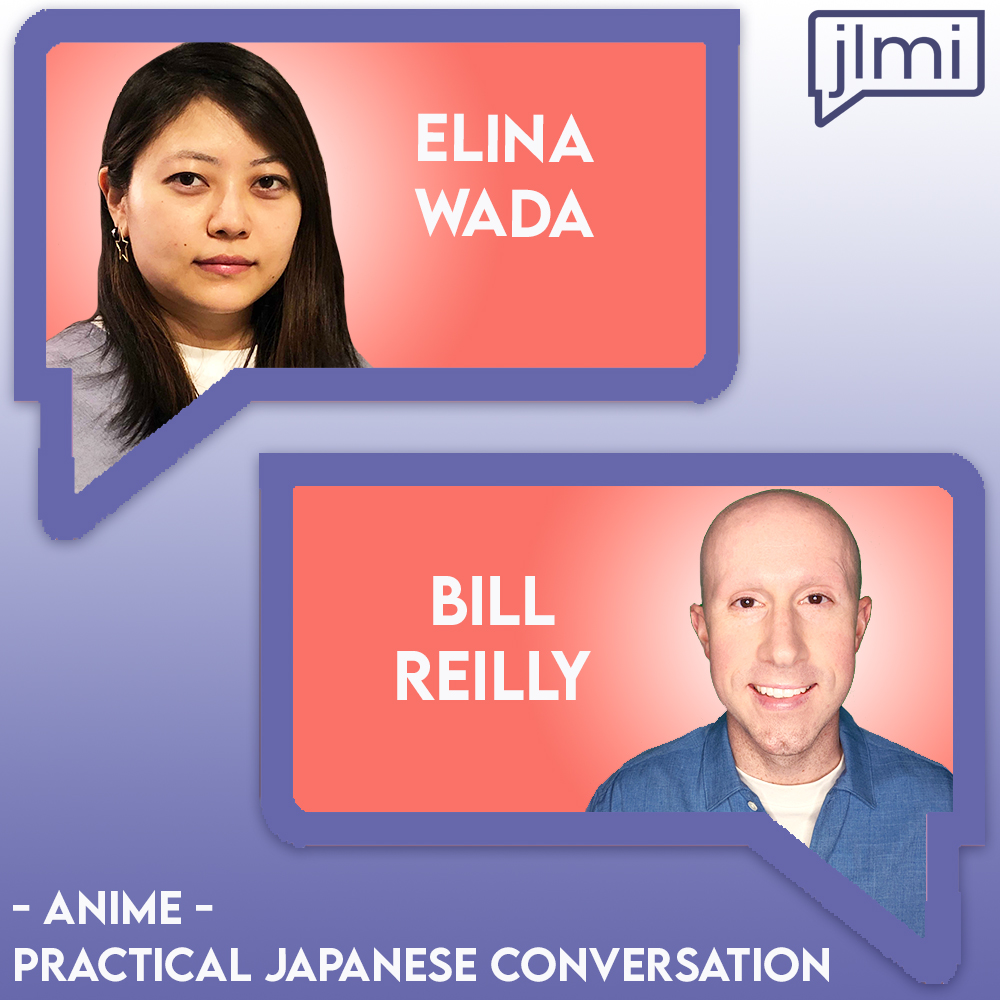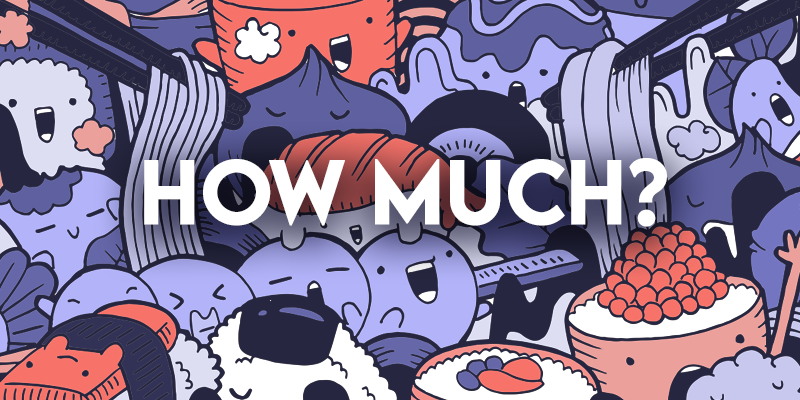 Course Tuition
Practical Japanese Conversation – ANIME
For Domestic Students Living in Japan – 12,100 JPY*
For International Students Living Abroad – 11,000 JPY
*includes consumption tax required by Japanese law