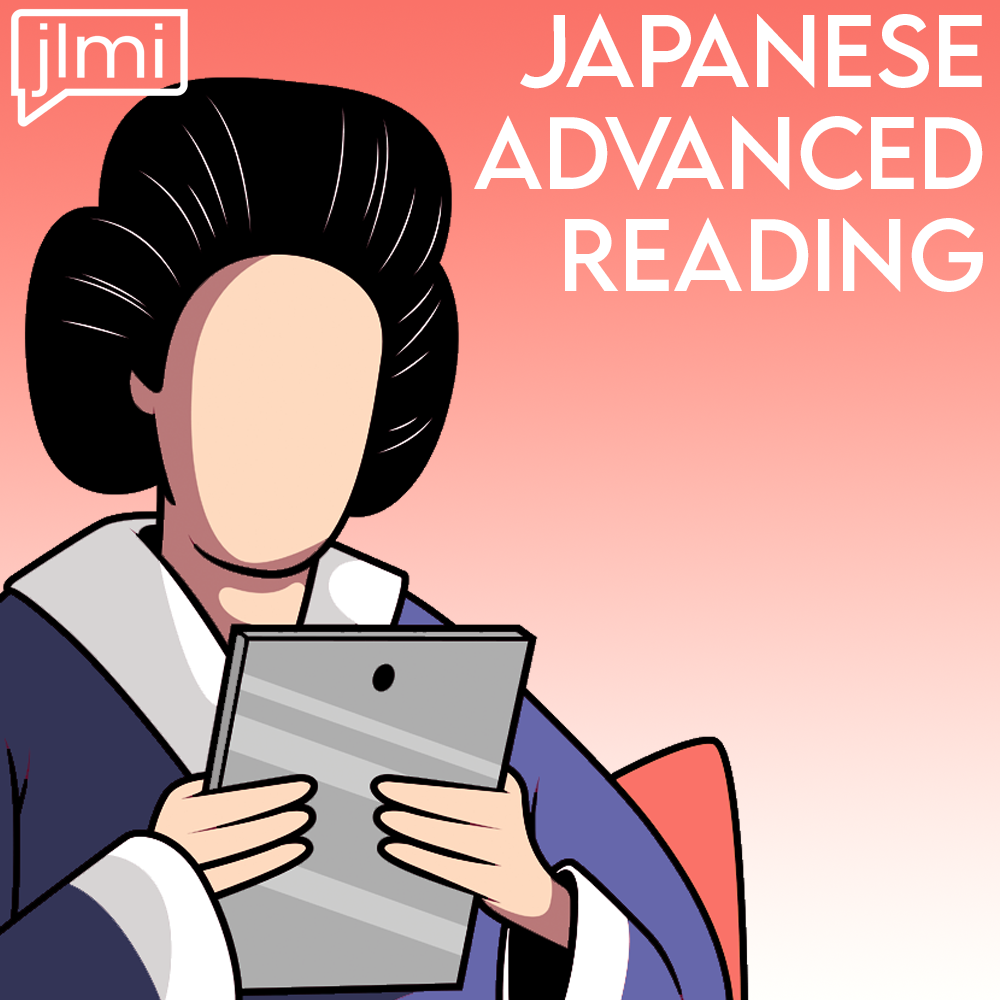 Course Description
This course will be taught fully in Japanese and is appropriate for advanced students who can read, write, speak and comprehend Japanese well enough to attend classes, business meetings and lectures with enough understanding to participate confidently. (JLPT N1 – N2)
Improve your reading skills and stop missing all the hidden context!
This course will help students improve their Japanese reading skills in a variety of different genres.
The first three classes will cover Japanese news and magazine articles. Students will participate in case studies in order to learn how to better pinpoint the main topics, gist and details necessary for comprehension.
In the last three classes, students will work with novels and columns to peel away the layers of context in editorial writing. Students will learn how to correctly interpret contextual clues, understand the cultural importance behind certain terms and discuss the meaning and application of words and phrases not appearing in dictionaries.
Course Goals
Improve your scanning skills
Practice reading for gist, not details
Understand the differences between informative and creative writing styles
Be able to discuss the nuances of an editorial
Become comfortable with both horizontal and vertical writing styles
Discuss your thoughts and opinions on class content with other students and instructors in real time.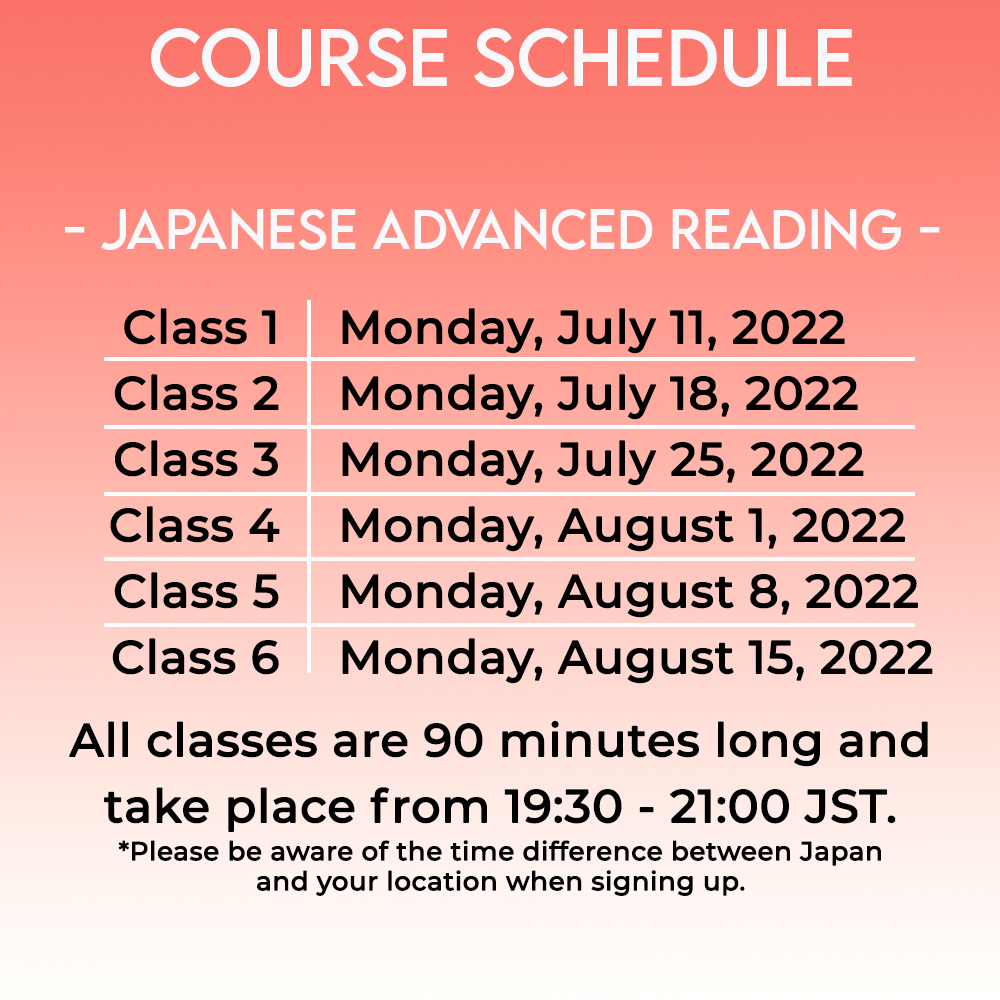 Additional Info
All JLMI courses take place 100% online. In order to attend a class, you will need a device with internet connectivity. Smartphones and tablets are perfectly fine, but in order to interact more easily with media content, chat features and digital handouts, we recommend a computer.
We also offer a FREE trial lesson for our advanced level courses. Please follow the link below to check the dates and times for the trial lesson.
JLMI cannot issue any refunds once a course has begun. Please carefully confirm the times and dates for each class before signing up. All times and dates are listed in JST. 
For the security and privacy of all persons involved, course recordings will not be available to anyone under any circumstances. We offer real-time interactive lessons, not to be mistaken with on-demand content. Thank you for your understanding.
Course Instructors
JVTA Group CEO Naoki Niira is an expert on freelancing. He has led JVTA in training over 1,000 translators and reviewed over 3,000 business books in his writing career. While establishing JVTA and building a vocational training program specializing in training video translators, he also created the Media Translation Center to provide translation services for subtitles and dubbing to support the employment of graduates. In 2008, the Los Angeles school was opened and in 2017, he established a Moscow branch office in Russia.
Since apprenticing with JVTA's CEO after his college education, Yuichiro Maruyama made his professional debut as a writer for various large publications in Japan, eventually becoming an editor. He now works as a lecturer at JVTA while also teaching classes on logical reading and writing in Japanese at JLMI.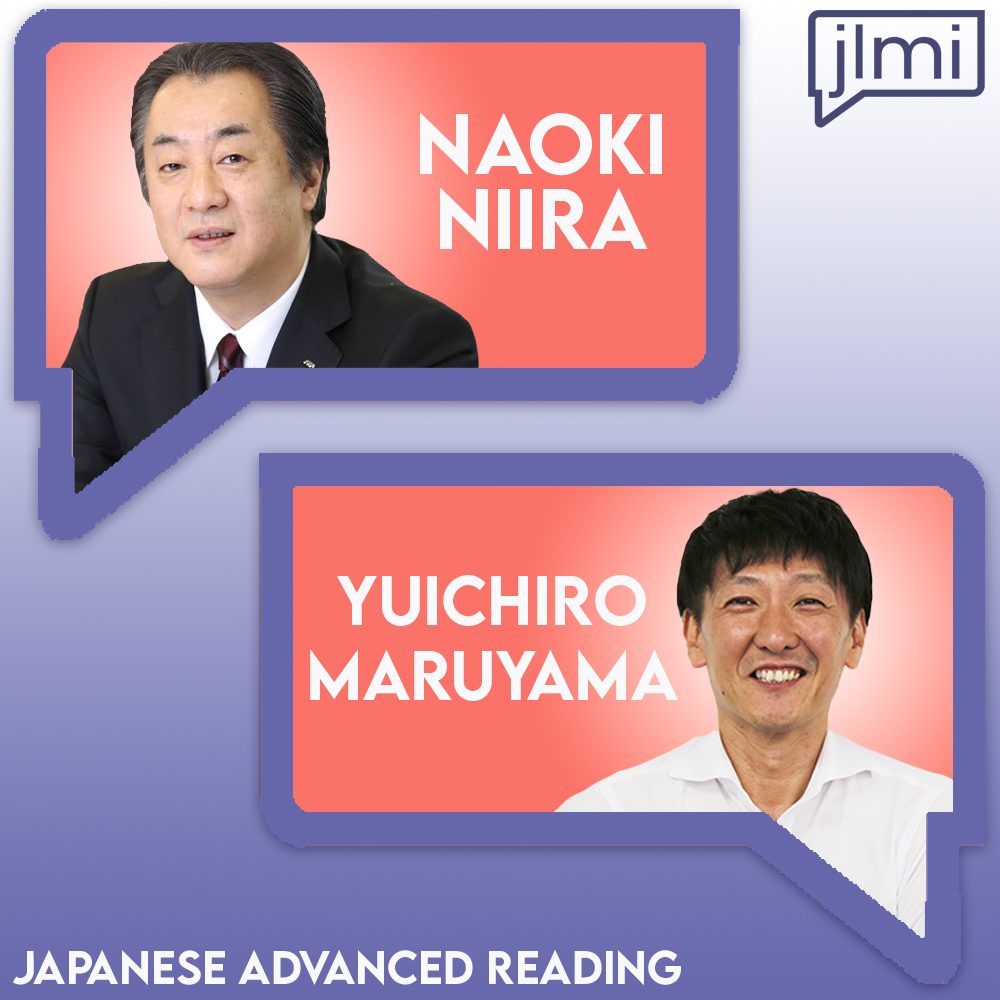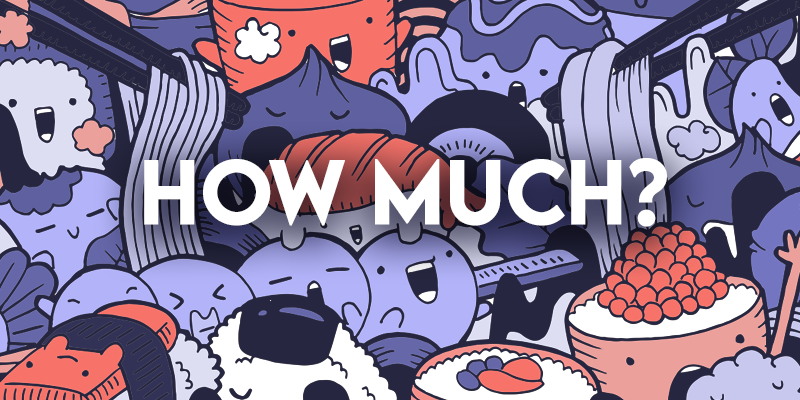 Course Tuition
Japanese Advanced Reading
For Domestic Students Living in Japan – 12,100 JPY*
For International Students Living Abroad – 11,000 JPY
*includes consumption tax required by Japanese law